Contact Supplier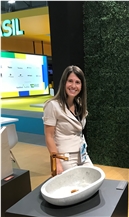 Ana Isabel Correia
Manager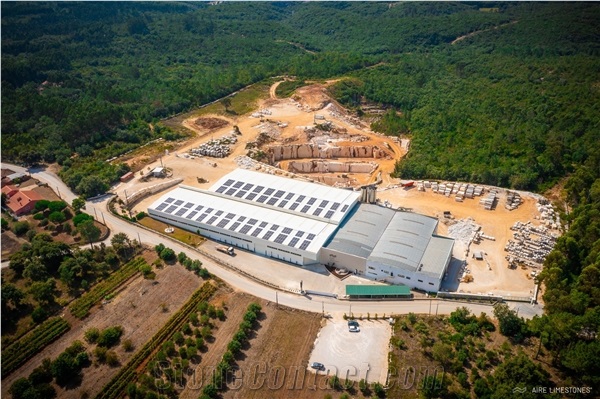 Company Name:
Airelimestones Lda
Business Type:
Natural Stone, Stone Service
Main Products:
Limestones And Marble, Ataija , Azul Monica, Atlantic Grey, Moca Cream, Moleanos
Verification Type:

4YR

AIRELIMESTONES IS A PORTUGUESE COMPANY ENGAGED IN QUARRYING, PROCESSING AND TRADING OF NATURAL STONE.
"AIRELIMESTONES has vast knowledge and experience in the extraction and transformation of Portuguese limestone and marble. A company of family origin with the wisdom of several generations in the stone industry, our values follow a line of sustainable responsibility with extreme respect for the environment and human work.
A down-to-earth posture, loyalty, integrity and collaboration remain deep-rooted in all our team.
The continuous bet on the best technology and the training of our collaborators allows AIRELIMESTONES to stand out in the natural stone sector with our high-quality products and services.
Leading technology combined with the know-how of our team gives us a privileged position to execute the most challenging and ambitious projects.
Our greatest asset is the high level of detail and perfect finishes of our products, and our dedicated team has the sensitivity and experience to work those small details that lead to the best result.

Join us in the discovery of the sophistication of nature."


Onsite Check
The supplier's company certificate has been verified by StoneContact.Com.

Verified Supplier
International Name
Local Company Name
Company Establish Date
Business License
Trade License
Existence Image
| | |
| --- | --- |
| Factory Size: | 7500m2 |
| No. of Production Lines | 5 |
| Factory Location | Rua dos arneiros - Ataija de Cima - 2460-713 Aljubarrota |
| R&D Capacity | Own Brand |